Image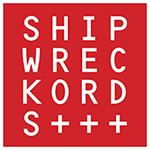 Shipwreckords has been a label since 2004. 
It is my main outlet for all musical activities, apart from a short stint at NXN Recordings (Sunday Songs + Eple Trio "5"), and the Eple Trio albums that was released on NORCD. 
Shipwreckords albums are distributed by The Orchard, who serves more or less all streaming and other digital outlets worldwide. 
The label is obviously also present at Bandcamp.com.