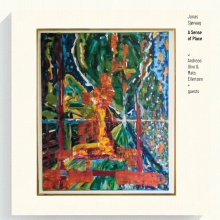 A Sense of Place
Released Nov. 3rd 2023. With Andreas Ulvo & Mats Eilertsen, plus guests.

Think of a Nick Drake meets a jazzy version of Talk Talk and Randy Newman, spiced with generous doses of Nordic melancholy (Eyal Hareuveni, Salt Peanuts)
About
Jonas H. Sjøvaag is a drummer, composer and artist, currently employed as a PhD fellow at University of Agder.

He is a talented and versatile artist, born with a creative spirit, Jonas has surely made a(n) significant impact in the music industry as a singer, songwriter, and composer.

In addition to his talent as a songwriter, Jonas has also showcased his skills as a composer. His compositions are characterized by intricate melodies, rich harmonies, and a keen sense of musical storytelling. Whether creating music for jazz, pop, experimental ensembles or other artistic projects, Jonas has a remarkable ability to capture the essence of a story and enhance it through his musical arrangements.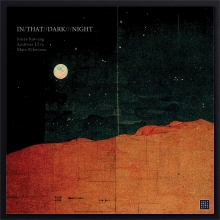 In That Dark Night: Upcoming single
As mentioned, a new single is coming soon. It's called "In That Dark Night" and is sort of a power ballad, or something like that, where Andreas Ulvo plays the piano and Max Eilert plays the bass. No guest artists this time, but in return, I play solo myself, even on a drum machine.