Image
Image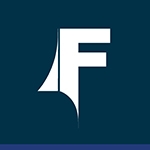 Færder Audio
Mastering and audio processing services
Analogue + digital workflow
Færder Audio is a studio in Oslo run by Jonas Sjøvaag. In the autumn of 2023 the studio moved into a new location in a spacious location in the hills near Oslo sentrum.
Focusing on a high quality stereo signal path, Færder audio specializes mainly in outboard signal processing of stems, individual tracks or mastering for CD, streaming services and vinyl.
The studio can be rented for preprod, or for the recording of audio or video.