Image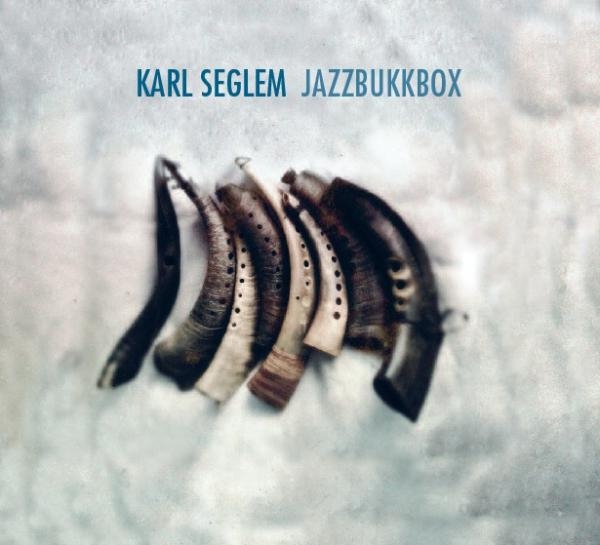 Jazzbukkbox
Karl Seglem Acoustic Quartet
Karl Seglem celebrates 30 years as a musician with a commemorative release.
Karl Seglem is a pioneering and ever-searching musician and composer. The music he presents in this box set, commemorating 30 years as a freelance musician, is unparalleled. With a fascination for the unique sounds of the Hardanger fiddle and the tones of the bukkehorn (goat horn), Karl Seglem began, over 20 years ago, to merge the sounds of these instruments with an electric and electronic world that allows ample room for improvisation.
The commemorative box set, JazzBukkBox, is distinctive and powerful! Within this collection, one will discover personal and boundary-pushing improvisations from some of the foremost folk and jazz musicians in the country. It encompasses jazz, world music, folk, and at times, a rather rock-infused style.
On the album Lærad, Karl Seglem has challenged himself and collaborated with a star-studded ensemble of Norwegian musicians, delivering a diverse and intricate album that spans a wide range of styles. Building upon Seglem's manipulation of various bukkehorns and his mastery of the instrument, together they have crafted an album where the bukkehorn takes on entirely new dimensions.
WorldJazz is an electric and energetic album, featuring tight and powerful melodic lines, riffs, and lively beats. Personal and liberating improvisations from some of the leading folk and jazz musicians in the country are gathered on this album. With different ensembles, there is a cohesive synergy and expression throughout. The music transcends genres in the best sense of the word.
Lastly, the album Live in Germany serves up melodious Norwegian jazz brimming with energy, drawn from live recordings during Karl Seglem's tour in Germany in the autumn of 2013. The album comprises nine compositions, seamlessly blending new material with selections from his two previous and highly acclaimed releases. This is chamber jazz—fragile yet powerful, permeated with Seglem's unmistakable atmosphere. The quartet delivers a unique sound that aligns with the language of Nordic jazz, a language that Seglem himself spearheads in further development.
PARTICIPANTS ON THE ALBUMS:
• Karl Seglem (LÆRAD - The tree /// Live in Germany /// WorldJazz)
• Andreas Ulvo (LÆRAD - The tree /// Live in Germany /// WorldJazz)
• Jonas Howden Sjøvaag (LÆRAD - The tree /// Live in Germany)
• Lars Jakob Rudjord (LÆRAD - The tree /// WorldJazz)
• Mari Kvien Brunvoll (LÆRAD - The tree)
• Øyvind Mathisen (LÆRAD - The tree)
• Erik Honore (LÆRAD - The tree)
• Reidar Skår (LÆRAD - The tree)
• Elin Rosseland (LÆRAD - The tree)
• Hans Hulbækmo (LÆRAD - The tree)
• Håkon Høgemo (WorldJazz)
• Gjermund Silset (WorldJazz)
• Olav Torget (WorldJazz)
• Helge Norbakken (WorldJazz)
• Kenneth Ekornes (WorldJazz)
• Erland Dahlen (WorldJazz)
• Kåre Opheim (WorldJazz)
• Sigrid Moldestad (WorldJazz)
• Stefan Bergman (WorldJazz)
• Georg Buljo (WorldJazz)
"Most musicians create their own world through their expression. But not many possess a truly unique musical voice and world. Norwegian songwriter, saxophonist, and bukkehorn player, Karl Seglem, undoubtedly belongs to the category with an entirely unique musical world," reports the prestigious Swedish magazine Lira about Karl Seglem's JazzBukkBox.
---
1 Lærad / Minnedrope 3:03 Karl Seglem
2 Lærad / Slengevind 1:19 Karl Seglem
3 Lærad / Snjova 1:02 Karl Seglem
4 Lærad / Merkeleg mengd oske 3:27 Karl Seglem
5 Lærad / Til fjellet 0:51 Karl Seglem
6 Lærad / Einherjedansen 2:56 Jonas Howden Sjøvaag, Karl Seglem
7 Lærad / Gå rundt Eldrimne 4:20 Karl Seglem
8 Lærad / Snøsorg 1:35 Karl Seglem
9 Lærad / Andrimne 3:03 Karl Seglem
10 Lærad / Elektrobukk 4:06 Karl Seglem
11 Lærad / Veven 2:49 Karl Seglem
12 Lærad / Glør - Eldbølgje 4:36 Karl Seglem
13 Lærad / Minneslagg 3:19 Karl Seglem
14 Lærad / Valkyriane 5:12 Karl Seglem
15 Live in Germany (K4) / Ventande 4:16 Karl Seglem, Jonas Howden Sjøvaag, Andreas Ulvo, Sigurd Hole
16 Live in Germany (K4) / Portugalsong 9:32 Alain Oulman / Ary dos Santos
17 Live in Germany (K4) / Veksande 2:58 Karl Seglem, Jonas Howden Sjøvaag, Andreas Ulvo, Sigurd Hole
18 Live in Germany (K4) / Din folketone 5:19 Karl Seglem
19 Live in Germany (K4) / Vandrande vågal 6:19 Karl Seglem, Jonas Howden Sjøvaag, Andreas Ulvo, Sigurd Hole
20 Live in Germany (K4) / Porten 7:55 Karl Seglem
21 Live in Germany (K4) / Vaktande 3:39 Karl Seglem, Jonas Howden Sjøvaag, Andreas Ulvo, Sigurd Hole
22 Live in Germany (K4) / Aaret hallar 9:57 Karl Seglem
23 Live in Germany (K4) / Lull 8:19 Karl Seglem
24 Worldjazz / Endelaus slette (remix) 5:51 Karl Seglem
25 Worldjazz / Apal 6:06 Karl Seglem
26 Worldjazz / Rørsletre 5:51 Karl Seglem
27 Worldjazz / Mårblå 7:53 Karl Seglem
28 Worldjazz / Rudlande 5:21 Karl Seglem
29 Worldjazz / Femstein (edit) 3:34 Karl Seglem
30 Worldjazz / Laust aus 4:23 Karl Seglem
31 Worldjazz / Fossil 7:54 Karl Seglem
32 Worldjazz / Nye nord 5:42 Karl Seglem
33 Worldjazz / Blå botn 4:26 Karl Seglem
34 Worldjazz / Bregne (remix) 6:38