Image
Image
Image
Image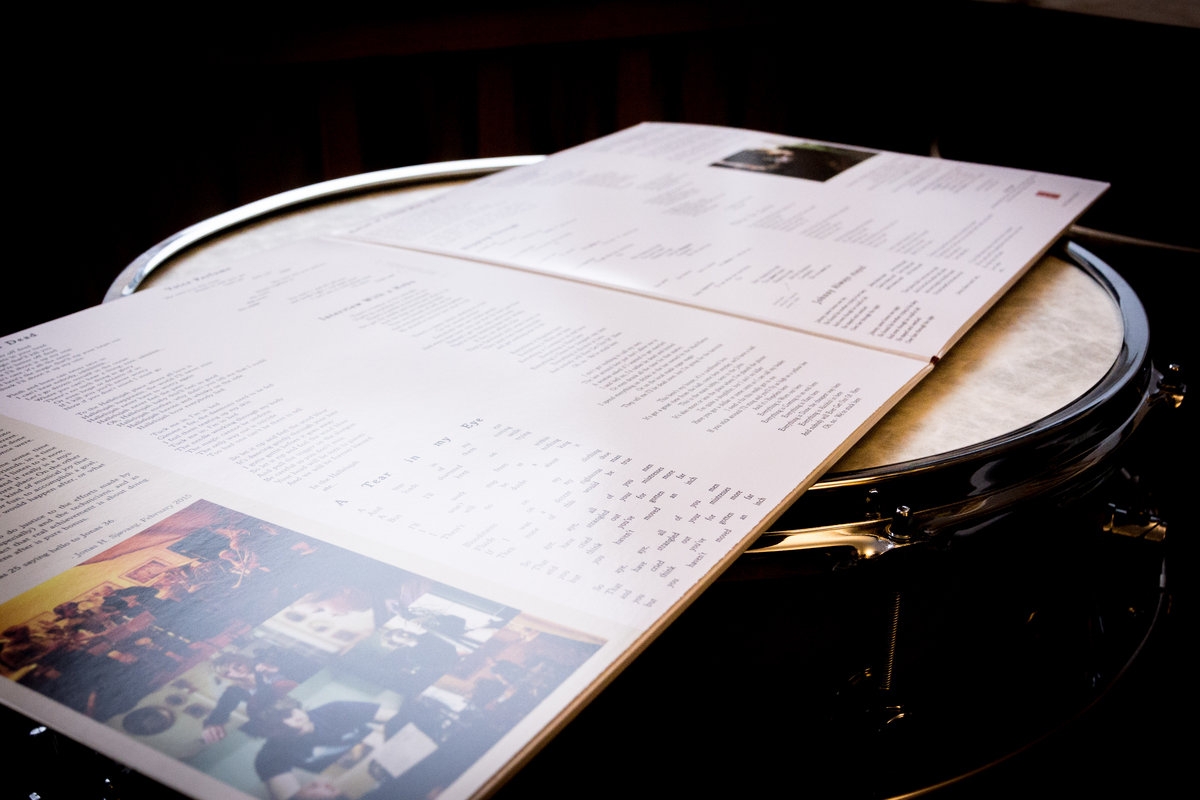 Large Ensemble
Navyelectre
Arranged by Jan Martin Smørdal
Featuring: 
Jonas H. Sjøvaag (vocals), Mathias Eick (trumpet), Ole Jørn Myklebust (trumpet), Jørgen Munkeby (clarinet), Morten Barrikmo (bass clarinet), Anders Grønseth (clarinet), Christian Magnusson (clarinet), Erik Johannessen (trombone), Martin Taxt (tuba), Inga Byrkjeland (cello), Yngvil Bjellaanes (cello), Andreas Ulvo (piano), Magne Vestrum (bass), Pål Hausken (drums), and Audun Borrmann (guitar).
Compositions and lyrics: Jonas H. Sjøvaag
Sound engineers: Audun Borrmann & Even Ormestad
Mastering: Ingar Hunskaar and Fridtjof A. Lindeman / Strype Audio
Cover design: Jonas H. Sjøvaag
Cover photos: Andreas Frøland
Format: Vinyl / digital platforms
In principle, it should not be possible to record 13 songs live in two days, and with a lineup of 15 people, this project was by all standards an enormous challenge. Most likely, arrangements of this scale have not been recorded and completed within this time frame before, neither nationally nor internationally, but it worked, largely thanks to the dedication and camaraderie among the performers. Some of Norway's foremost musicians participated, and most of the contributors have gone on to become international figures who now regularly tour domestically and internationally as solo artists, ensembles, and orchestral musicians. The fact that this group managed to come together in the same place for two days is truly incredible.
So, in March 2004, the weekend when Anette Sagen and Daniela Iranschko shared first place in the ski jumping competition in Holmenkollen, 15 musicians gathered at Even Ormestad's home in Smestad and made an album. The brass players could barely see Holmenkollen's 64-meter-high tower from the kitchen window, and while the jumpers were jumping, we recorded music written by Jonas H. Sjøvaag and arranged by Jan Martin Smørdal.
The lyrics are written by Jonas H. Sjøvaag and are a collection of stories largely influenced by a fascination with Beat literature, with Kerouac, Bukowski, Burroughs, Tom Waits, and Nick Cave. They depict drug addicts and homeless individuals, misanthropes and lost souls, described with a humorous touch and an approach that allows for personal interpretations. The music masterfully follows the mood of the lyrics, and Smørdal's arrangements elevate and fully exploit the possibilities inherent in the music and ensemble.
As a composer, lyricist, vocalist, designer, and responsible publisher, it is a sheer joy to present a project that has been missed by the musicians for 11 years and that I hope will provide new listeners with the opportunity to enjoy textual, compositional, and musical performances by performers who, even 11 years after the recording, are still among Norway's finest.
The release is available on 180g vinyl in a limited first edition and can be accessed through various digital channels such as Wimp, Spotify, iTunes, and others.
---
Tracklist:
1 Better Off Dead        
2 A Tear in My eye        
3 Voice Perfume        
4 Interview With a Hobo        
5 Dead Mans Glory        
6 Slipping Through        
7 Johnny Always Stayed        
8 Seed        
9 This is Love        
10 Camera Roll